TWO GOOD FRIENDS DIE. 
What do we do?
​
PAUL BARRY
Several weeks ago, a friend died. His name was Paul Barry. He was 83 and had been suffering from throat cancer for ten years.
He worked in the theater in New York, Los Angeles, Sydney, Australia and Cape May, New Jersey, where he and his wife, Ellen, founded and managed the New Jersey Shakespeare festival for many years beginning in 1963.
It's now called the Shakespeare festival of New Jersey.
He was an actor too but primarily a director. He  was the last of three stage directors in the world (a British director and a Japanese man were the other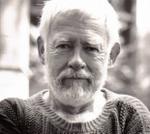 two) who had directed all of Shakespeare's plays professionally.
In the world, three people. An amazing accomplishment. His book is A Lifetime with Shakespeare.
I met him through his wife, the former Ellen Reiss, an actress and producer, whom I met when I was teaching in Northwestern University's department of theater In Evanston, Illinois, a suburb of Chicago.
Ellen, Paul's wife of 45 years, first met him as an acting intern and assistant at the festival and went on to become producing director. She described his devotion to the stage and to his specialty as "fierce.""He was Irish to the core,"she said. "He was mercurial…but he had a great deal of charm, he was literate, always questioning, great sense of humor, he always made me laugh, even when I was furious with him."​​
Interested? Read more biographical information on
Paul Barry
.
The funeral mass was held at St. Malachy's Catholic Church, The Actor's Chapel, 239 W. 49th Street in New York on Sept. 24.
Is there another city in the world  with a (functioning) chapel for actors?
I've been there and it is  small but splendid.
Look at this:
Weekend Mass Schedule 
(Saturday Evening)
5:00 PM and 11:00 PM (Post-Theater)
(Eleven o'clock on Saturday night. Every week.
For actors, other theater people and theatregoers.)
I love that.
It's for real people in real jobs in real life.
JIM STREETER
Two days ago, an email came saying that another good friend had died.
His name was Jim Streeter. He had ALS–Lou Gehrig's disease. I didn't know. I hadn't talked with him since March. He lost his voice in the summer, his weight over the last eight months and his life this week.
I'm going to the funeral Mass today, Tuesday, Nov 11th.
Remembrance Day.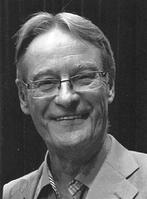 Fitting.
ALS often takes years before it takes the victim. This was fast. Maybe a good thing. He was a special man: funny, honest, loyal, kind, a great teacher and a good friend.
How do we react? How do we cope?
My daughter, Rachel, asked how we  cope with people being taken from us suddenly.
"What are we supposed to do?" she asked.
"What about later…do we get to see him later?
"Do I get to see you later?"
She meant after I die.
"Yes, " I said.
No response.
"I assure you!" I said.
"Good," she replied.
It reminded me of Rachel when she was four. I was a stay-at-home husband and father. I always made lunch. One day she said:
'Daddy, are you old?
"No," I said.
​"Are you going to die?""
"No," I said, "Why do you ask?"
"Well, "she said, "I was just wondering…if you died, who would make my lunch"?
So you know why you're needed. Sobering.
I believe what I said to Rachel. We will see each other after we die. I can't prove it but I believe it. That's why they call it faith, not fact.
I'll see her after I die and her sister, Regan, and all my family and friends. Jim Streeter and Paul Barry too. I will miss them both but we go on. What else can we do?
We are a long time dead, though.
We can't waste a minute here.
Before we both run out of time.
Email me : frankdaley@rogers.com Or call: 905-584-0617
I'll be with you.
Frank